Welcome to the Yoxall Nursery
The staff and children would like to welcome you to Humpty Dumpty Nursery and Pre-School, Yoxall. We are lucky to be located in a beautiful setting with extensive grounds and wonderful views of open countryside and woodlands in part of the National Forest.
We provide the children at our nursery with the highest possible standard of care and our highly qualified and experienced staff recognise the importance of the well-being and the nurture of children as they grow and develop.
Children have a wide range of experiences as they move through the nursery.  All activities are planned so that they are age and stage appropriate but always ensuring that everything is done in a fun way.  Outside play is very important to us and we are lucky enough to have our own Forest School on site.
Our partnership with parents begins from the first phone call you make enquiring about a place and we hold regular parents evenings and events during the course of the year for you to share in your child's achievements and developments.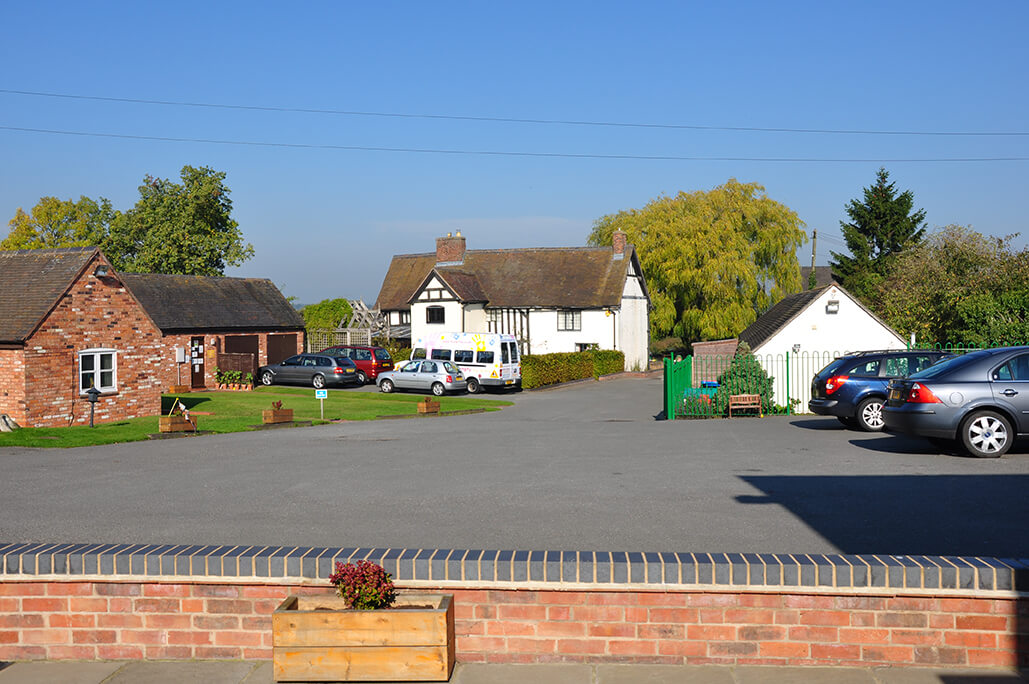 Outstanding care in beautiful spacious grounds
We have well equipped rooms with age appropriate equipment and resources. Our beautiful, spacious grounds are easily accessible to the children and we take advantage of our country setting as much as possible.
Specialist pre-school group
Our specialist Pre-School has the benefit of high-tech interactive whiteboards as well as free-flow to outside play.  Our on-site Forest School with its outdoor classroom to ensure that your child is well prepared for the next step of their learning journey at School.
Traditional home cooked food
Our cooks prepare nutritious meals every day in the nursery kitchen and ensures that the children have a nutritious and balanced diet. Our menus strike a healthy balance across all food groups in line with national advice.
A wide range of experiences
All of our children are offered a wide range of multi-sensory experiences appropriate to their age and level of development. The emphasis is on holistic learning. Activities such as music and movement, art and even French are taught in a fun and enjoyable manner.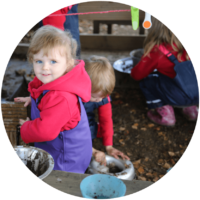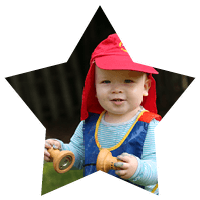 Chicks (6 weeks to 18 months)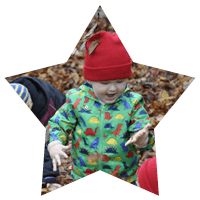 Penguins (18 months to 2 ½ years)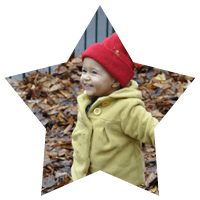 Robins (2 ½ to 3 ½ years)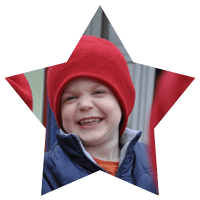 The environment at Humpty Dumpty is happy and relaxed so that your child feels at home and secure. The approach is friendly and informal creating an atmosphere conducive to healthy social interaction and sound emotional and physical development. We believe your child is an individual. Each day gives your child the opportunity to enjoy a wide variety of activities which are tailored to suit their individual needs. during your child's time with us they will grow and develop and after discussions with you and their keyworker we will ensure their move to the next group is a smooth and happy one.
Pre-School (3½ to 4½ years)
From three year olds upwards to school age we concentrate on seven main areas of learning in line with the Early Learning Goals for early years development. These are the prime areas: personal, social and emotional development, physical development, communication and language and the specific areas are: literacy, mathematics, understanding the world and expressive arts and design.
Intermediate
All children work at their own pace and are constantly encouraged and praised for their efforts. Their work and paintings are either taken home that day or, quite often, put on display in the room.
Toddlers
Potty training is an important part of their development around this time and we continue this in the Nursery when you feel the time is right for your child. There are activity rooms, a nappy changing room and cot rooms available for the toddlers, as well as a wide variety of activities.
Baby unit
The Early Years Practitioner in charge of the Baby Unit will discuss with you all of your baby's needs and routine and will quickly build up a relationship with your child. This is essential for the well being of your baby and your own confidence in the Nursery.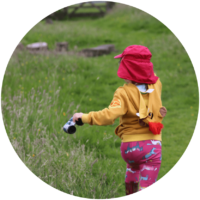 If you would like your child to join us at Humpties then please telephone for an appointment to come and have a look for yourself at what we have to offer.
A booking fee of £40.00 is required with all bookings and should be sent in with completed application and personal detail forms.
All enquiries to Emily Taylor, Manager, on 01543 473195.
Opening times
FULL DAY (Monday to Friday 8.00am to 6.00pm)
Sessions: Monday to Friday 8.00am to 12.00noon, 1.00pm to 5.00pm
Lunchtime: 12.00noon to 1.00pm
Teatime: 4.00pm to 5.00pm
Times flexible by arrangement
7.30am early start available

HOLIDAYS
Summer: Nursery remains open
Christmas: Nursery closed for one week
Easter: Nursery closed Good Friday and Easter Monday
Statutory: Nursery closed all statutory holidays
Fees
BABIES UNDER 1 YEAR
Full Time: £281.25 per week including breakfast and lunch
Single Day: £62.50 per day including breakfast and lunch
Session: £31.75 per session, £38.00 per session including lunch or teatime
CHILDREN AGED OVER 1 YEAR
Full Time: £276.75 per week including lunch
Single Day: £61.50 per day including lunch
Session: £30.75 per session, £37.00 per session including lunch or teatime
A cooked tea is optional on a full day or an afternoon session at a cost of £3.50. A cereal or toast breakfast with fresh juice or milk is optional at 8.00 a.m. at a cost of £1.30 for the over 1 year olds. Breakfast is inclusive of charge for the 7.30 a.m. start and for the under 1 year olds. The early start charge is £5.35 per day.
Any additional hours will be charged at the rate of £10.75 per hour. Drinks and healthy snacks are provided at each session inclusive of charge.
A booking fee of £40.00 is required with all bookings and should be sent in with completed application and personal detail forms.
3 & 4 year old funding
30 Hours Funding for 3&4 year olds
Your child may become eligible for the 30 Hours Funding and this is how we offer this entitlement.
As you may know, eligible parents can claim up to 30 hours of funding towards childcare for 38 weeks of the year. To enable working parents to make the most of their funding we "stretch" the offer over the whole year. Given that we invoice in equal monthly instalments this makes more sense than term-time-only and is more suited to the requirements of most of our parents. This will mean that you will receive just over 22 funded hours per week for 51 weeks of the year instead of 30 hours just in term-time.
These hours can be taken over a minimum of 3 days or 4 or 5 full days. As our minimum recommended booking for Nursery and Pre-School is 2 full days it will also be possible to have just under 15 hours* over 2 days all year round. As a guide it will cost just under £62 per week for a 2 day place or just under £93 per week for a 3 day place all year round. These costs include hot lunches, healthy snacks and all extras over and above the basic funded provision.**
The table below shows the monthly costs to parents for 2, 3, 4 and 5 day-a-week bookings as from September 2021.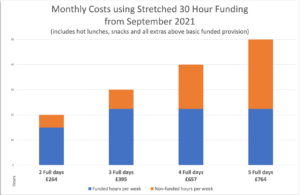 Any bespoke bookings, for instance, to incorporate part days where available, will be quoted separately. Additional hours will be charged at our published additional hours rate of £10.75 per hour. All other additional items are as per our published schedules.
We are able to offer some stand-alone funded places on a limited basis, which changes from time to time and is dependent on how our occupancy and staffing levels fluctuate over time. We would encourage anyone interested in such sessions to enquire at the office.
* Our offer is based on 1,140 funded hours stretched over 51 weeks which means that there are 22.35 hours available each week for 3, 4 and 5 day bookings. The offer is pro-rated for 2 day bookings where we are offering 2/3 x 22.35 = 14.9 hours.
** Extras over and above basic funded provision provided as a bundle with stretched 2, 3, 4 and 5 day bookings.
Forest School (Led by a Level 3 qualified Forest School Practitioner)
Dance
Transitional PE sessions
French
Wipes
Lunch (Nutritionally balanced home cooked meals)
2x snacks per day (Nutritionally balanced)
Creams / Medicines
Sun Protection Cream
Sun hats
Waterproofs
Online / Paper Learning Journals
Parents' evenings
Mothers' Day Event
Fathers' Day Event
Grandparents' Day Event
Drama Sessions
Autumn Ball
Christmas Party (Weekend session)
Graduation
100 % Paediatric 1st aid trained staff (Millie's Mark accredited)
Graduate Led settings
Purpose built playscape (Timotay)
Professional photographer
Weekend family photo sessions
Pre-School information evening
Free trial sessions
Multi agency working (Required by Statutory Framework but not funded by EEF)
Woodwork sessions
Routine 1 to 1 sessions with group leader
Declaration of the value of a free place at Humpty Dumpty Day Nursery as required under our Agreement with Staffordshire County Council.
The DfE through Staffordshire County Council clearly values a free place at our pre-school at £4.10 per hour because that is what they pay us for it. Our bundled offer of hours to make up a full day together with home-cooked lunches, healthy snacks and all other services over and above the basic funded provision represents the true cost of providing our normal full service, judged outstanding by Ofsted.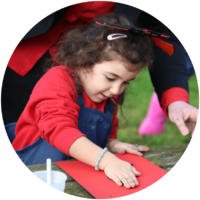 Our routines are appropriate and differentiated according to the age of the child.  There are opportunities for supervised play and craft as well as table top activities. Children are given opportunities to do puzzles and build things with both large and small construction.
Fresh water is available all day and children are provided with a range of healthy snacks that always include a selection of fresh fruit.
We have a wide range of craft and painting activities and provided experiences to the children both indoors and outdoors.
A traditional story time is on offer every day along with plenty of singing, rhymes and games.
Learn more about the group routines
Chicks
With babies we follow the home routine as closely as possible, especially with regard to sleep and feed times. Appropriate indoor and outdoor activities are then incorporated throughout the day.
Penguins
We incorporate more structured activities at this age but still follow the home pattern for naps. Children are given a wide range of opportunities to play both inside and out.
Robins
The Robins have access to our free flow area so that they can choose whether to take part in a learning experience inside or outside. The normal routine for snacks and lunches is followed as well as story sessions and time for singing.
Pre-school
In our Pre-School group the children follow a more formal routine which builds up gradually during the year to ensure they are ready for their transition to school. Children are encouraged to self register when they arrive.
A stimulating learning environment...
Forest School
As an accredited forest school we make the most of our fantastic setting and provide as many outdoor learning opportunities as possible. Our children develop a clear and in depth knowledge of nature and the world around them.
French
Our weekly French lessons for our older children give them the early foundations of learning a modern foreign language.
Music & Movement
The music and movement classes are carefully structured music and movement sessions. Each week they introduce fun educational themes i.e. colours, shapes, numbers, animals. The sessions provide the children with another creative opportunity to express themselves and develop self control and confidence in their movements.
Physical Experiences
As well as the wide range of equipment we provide for our children to use everyday, we have a visit from a specialist PE provider on a weekly basis who helps the children learn to jump, balance, listen and follow instructions and to work as a team.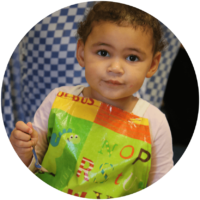 We really do CARE about the dietary requirements of the children at Humpty Dumpty Day Nursery. We have an 4 week rotational menu system and all of our menus are planned to provide a healthy, nutritious and balanced meal preparedfresh on the premises each day.  Breakfast, snacks, lunches and teas have been carefully balanced to take into account the governments recommendations for children's diets. Each nursery has its own in-house cook who prepares meals fresh every day, and who also ensures that any child with special dietary requirements have specially prepared food.
Meal times are also a time to educate children on the table manners and etiquette; we believe it's important for a child's discipline and preparation for integrating confidently into their home life and schooling.
Take a look at our tasty four week cycle...
Monday
Tuesday
Wednesday
Thursday
Friday
WEEK 1
Lunch
Pasta in a Tomato and Vegetable sauce
Apple Crumble and Custard
Roast Pork Dinner, Yorkshire Puds, Roast Potatoes, Veg and Gravy
Yoghurt
Fish Pie and Broccoli
Banana's and Ice Cream
Chicken Stir Fry with Noodles
Chocolate Cake and Custard
Cottage Pie
Banana and Cinnamon Rice Puddling
WEEK 1
Tea
Sausage and Baked Bean Casserole
Carrot Cake
Tuna Fishcakes and Spaghetti Hoops
Viennese Whirls
Lasagne
Oatmeal Cookies
Vegetable Curry and Rice
Mandarin Oranges and Cream
Chicken and Vegetable Risotto
Cheese and Crackers
WEEK 2
Lunch
Tuna and Sweetcorn Pasta Bake
Artic Roll
Mild Chicken Curry and Rice
Banana's and Custard
Roast Turkey, Stuffing, Mash, Veg and Gravy
Jelly
Mild Chilli and Rice
Yoghurt
Pork and Apple Casserole with Roast Potatoes
Fresh Fruit Flan
WEEK 2
Tea
Mince and Onion Pie, Mash, Veg and Gravy
Apple Pie and Custard
Cheesy Cauliflower, Broccoli and Potato Bake
Fruit Platter
Ham and Sweetcorn Pizza on a Wholemeal Base with Baked Beans
Choc and Banana Fairy Cakes
Creamy Fish Pie topped with Carrot and Swede Mash
Cheese and Crackers
Meatballs and Pasta in a Tomato and Veg Sauce
Mousse
WEEK 3
Lunch
Cheesy Pasta with Peas
Mousse
Minted Lamb Hot Pot with Roast Potatoes and Veg
Fresh Fruit and Cream
Chicken and Veg Risotto
Lemon Cheesecake
Roast Pork Dinner, Yorkshire Puds, Roast Potatoes, Veg and Gravy
Peaches and Ice Cream
Sweet and Sour Chicken with Rice
Jam Sponge and Custard
WEEK 3
Tea
Chicken and Veg Casserole with Mash
Chocolate Fairy Cakes
Homemade Fish Goujons, Roast Potatoes, Peas and Parsley Sauce
Blueberry Muffins
Creamy Bacon, Leek and Potato Bake
Cheese and Crackers
Spaghetti Bolognaise with Hidden Veg
Choc Crispy Fairy Cakes
Chicken and Sweetcorn Pie, Roast Potatoes, Veg and Gravy
Yoghurt
WEEK 4
Lunch
Sausage, Roast Potatoes, Veg and Gravy
Rice Pudding
Cheese and Potato Pie with Baked Beans
Lemon Sponge and Custard
Lamb Tagine and Rice
Yoghurt
Creamy Ham, Leek and Mushroom Spaghetti
Jelly
Roast Turkey, Stuffing, Mash, Veg and Gravy
Ginger Sponge and Custard
WEEK 4
Tea
Tomato and Lentil Lasagne
Arctic Roll
Shephard's Pie with Sweet Potato Mash
Berry Smoothie
Jacket Potato with Mild Chilli
Banana Loaf
Cornish pasty and Beans
Rice Pudding
Lamb Curry and Rice
Apple and Raspberry Pie with Custard
* This menu could be subject to change. Please note that a variety of `hidden' vegetables are in most of the dishes where possible.

At Humpty Dumpty our primary goal is the care and wellbeing of your child. Below are a small selection of the many thankyou letters and cards we receive from parents whose child or children have been cared for by Humpty Dumpty. Click the image to enlarge…
Yoxall
Humpty Dumpty Nurseries & Pre-Schools Yoxall
Woodhouse Farm, Woodhouses, Yoxall, Burton upon Trent DE13 8NR
Humpty Dumpty Nursery Yoxall
Yoxall
Humpty Dumpty Nurseries & Pre-Schools Yoxall
Woodhouse Farm, Woodhouses, Yoxall, Burton upon Trent DE13 8NR