 Welcome to Humpties@StThomas's
This is an exciting new phase in the life of St Thomas's Church Playgroup, which has been caring for children in Aldridge as part of St Thomas's Church since 1996. Here at Humpties we are delighted to have been asked to help in the transition from Playgroup, to a fully fledged Pre-School taking full advantage of Government funding initiatives and delivering top quality Early Years Education.
With substantial new investment both indoors and out over the Summer of 2018, our improved facility builds on St Thomas's well-earned local reputation and Humpties' 30+ years of experience in Childcare and Early Education.
We welcome all children from the age of 2 up to school age. Families are encouraged to use their 2, 3 and 4 year old funding with us and our session times have been extended so that we can now offer the full 30 Hours.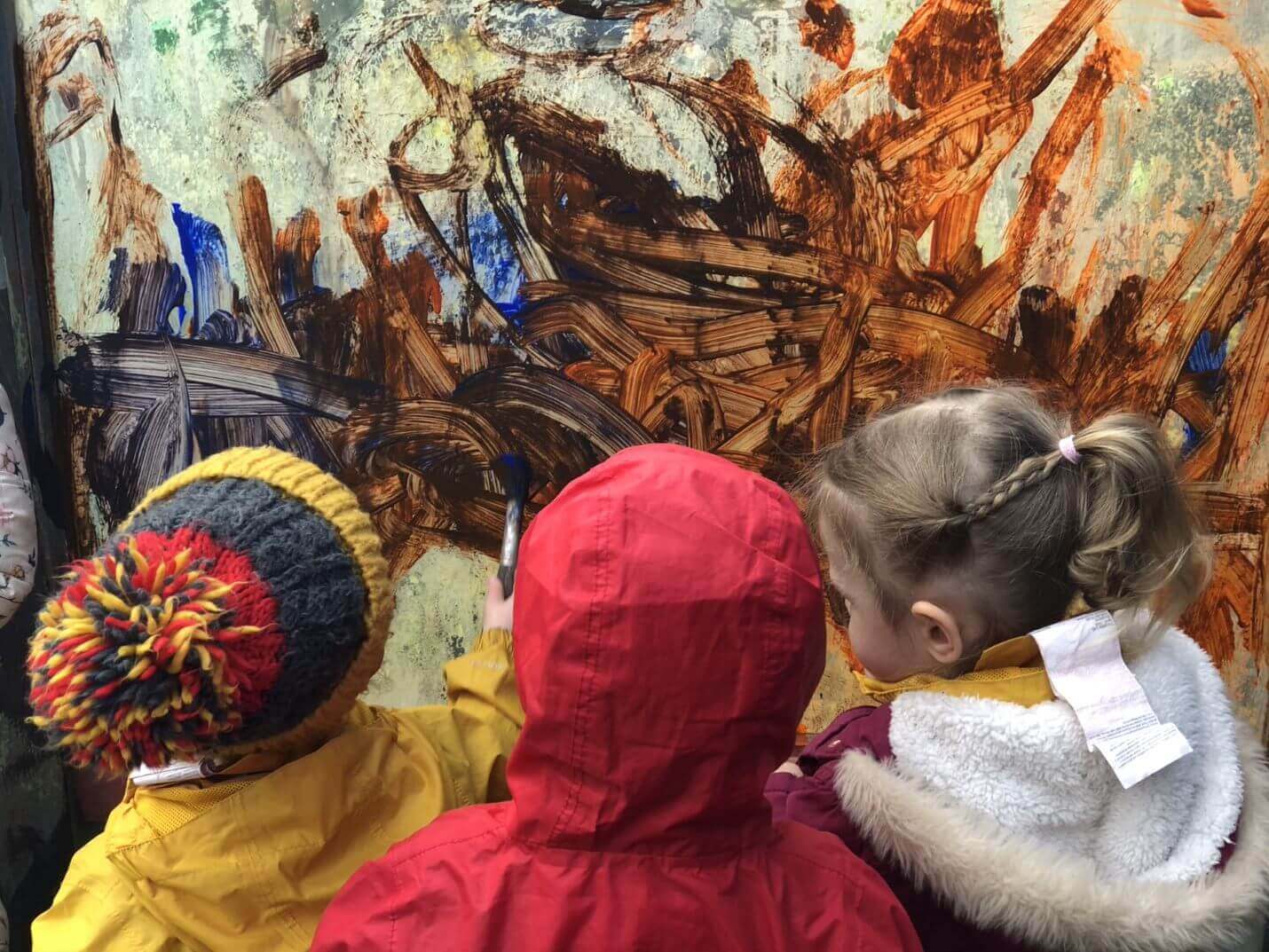 Multi-sensory experiences
All our children are offered a wide range of multi-sensory experiences with an emphasis on holistic learning. All activities are planned so that they are age and stage appropriate, always ensuring that everything is done in a fun way. Activities such as music & movement and art are taught in an engaging and enjoyable manner. Outside play is very important to us, and we are excited to announce our plans to create a brand new Forest School area coming soon in 2019!
Meeting developmental milestones
Following the Early Years Foundation Stage (EYFS) curriculum, we support our children to meet developmental milestones whilst gently and gradually introducing the feel of a school day in readiness for their transition to "big school".
Partnership with parents
Our partnership with parents begins from the first phone call you make enquiring about a place and we hold regular parents' evenings and events during the course of the year for you to share in your child's achievements and developments.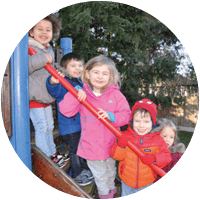 We actively promote independence skills and children are gently introduced to a more formal routine, which builds up gradually during the year to ensure they are ready for their transition to "big school".
Timeline
9.00am:
Registration – Discuss letter sounds, colours, shapes, number of the week and theme
9.15 – 11.30am:
Free play, Adult led activities, Free flow
10.00am:
Snack Bar opens
10.45am:
Tidy up time
11.00 – 11.30am:
Group time
11.30 – 11.50am:
Phonics
11.50 – 12.00pm:
Handwashing
12.00pm:
Lunchtime
12.40pm:
Registration / Story / singing while children get ready to go outside (sun cream, wellies, waterproofs, coats)
12.45 – 3pm:
Free play, Adult led activities, Free-flow
2.00pm:
Snack Bar opens
2.45pm:
Tidy up time
3.00pm
Home time
A Stimulating Learning Environment
Forest School
Continuing our programme of investment here at StThomas's, we are excited to announce our plans to create a brand new Forest School area coming soon in 2019! This will be further enhanced by access to a qualified Forest School Practitioner to help us make the most of our time in forest school and provide a wealth of learning opportunities. Through forest school activities children develop a clear and in-depth knowledge of nature and the world around them. Qualified practitioner-led forest school is proven to help build children's confidence, resilience, emotional well-being, communication and problem solving skills.
Technology
We keep investing in line with technological advances, but use only tried and tested systems for specific purposes to enhance our children's learning experience. In this we always take a balanced approach… we will not be slaves to technology!
Music & Movement
Carefully structured, weekly music and movement sessions use fun educational themes e.g. colours, shapes, numbers and animals. The sessions provide the children with another creative opportunity to express themselves and develop self-control and confidence in their movements.
Physical Experiences
As well as the wide range of sports equipment we provide for our children to use everyday, we have advice from a specialist PE provider to develop fun filled activities to help the children learn to jump, balance, listen, follow instructions and work as a team.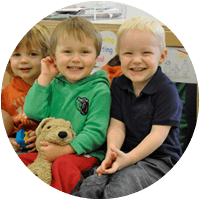 If you would like your child to join us at Humpties@StThomas's then please telephone for an appointment to come and have a look for yourself at what we have to offer. Use your 2, 3 & 4 year old funding with us.
All enquiries to Amy Richards on 01922 745106 or Rachel Addison on 01543 416002
Opening times
We are open Monday to Friday 9am – 3pm during school term time. For term dates please contact us.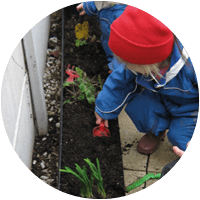 We really do CARE about the dietary requirements of the children at Humpties. Snacks are carefully balanced to take into account the Government's recommendations for children's diets. We are also able to cater for children with special dietary requirements.
Activities such as growing our own herbs and vegetables develop children's awareness of where their food comes from and what a healthy diet is. Linked with our wide range of fun filled physical activities we lay the foundations of a healthy lifestyle from a young age.
Meal times are also a great opportunity to develop children's table manners and understanding of etiquette.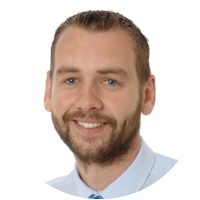 Gareth
Pre-School Development Manager 
Humpties@StThomas'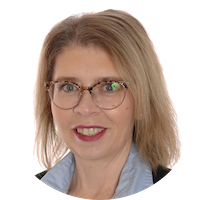 Rachel
Manager 
Humpties@StThomas'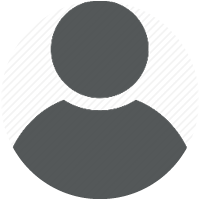 Amy
Manager
Humpties@StThomas's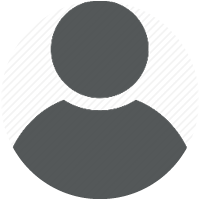 Kerry
Early Years Practitioner
Humpties@StThomas's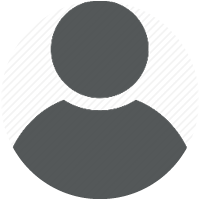 Zoe
Early Years Practitioner
Humpties@StThomas's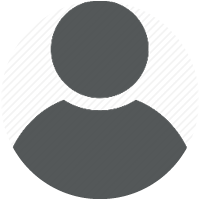 Mary
Early Years Assistant
Humpties@StThomas's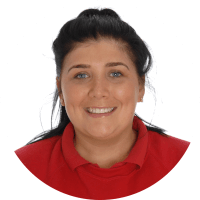 Chloe
Early Years Practitioner (On Parental Leave)
Humpties@StThomas's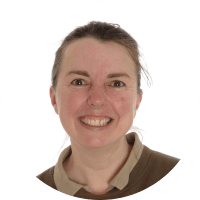 Cara
Forest School Leader
Humpties@StThomas's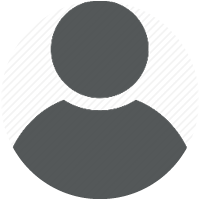 Meg
Early Years Assistant
Humpties@StThomas's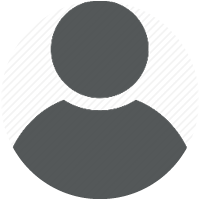 Natalie
Deputy Manager
Humpties@StThomas's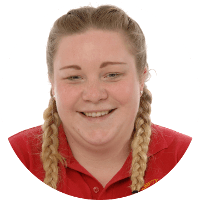 Hannah
Early Years Practitioner
Humpties@StThomas's
Humpties@StThomas's
St. Thomas' Church Playgroup
St Thomas' Close, Aldridge, Walsall WS9 8SL

Humpties@StThomas's
St. Thomas' Church Playgroup
St Thomas' Close, Aldridge, Walsall WS9 8SL